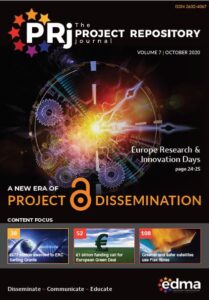 It is worth studying the newest magazine showcasing the EU's research project results.
For example, we can read fresh information about COVID-19, research about climate change, or technological research.
The magazine's issue from October informs us on the results of the H2020 Bond project (the project to strengthen the network of producers and sustainable agricultural practices closed on the 31st of October in 2020) and the H2020 Smartchain project (the project about Short Food Supply Chain closes in autumn of 2021).
The Kislépték Association is also a participant in the two H2020 competitions. You can download the contents of the magazine and the two relevant articles here:
/wp-content/uploads/2020/10/prj202010.pdf
The entire magazine can be accessed online here:
www.europeandissemination.eu/project-repository-journal-volume-7-october-2020/11777