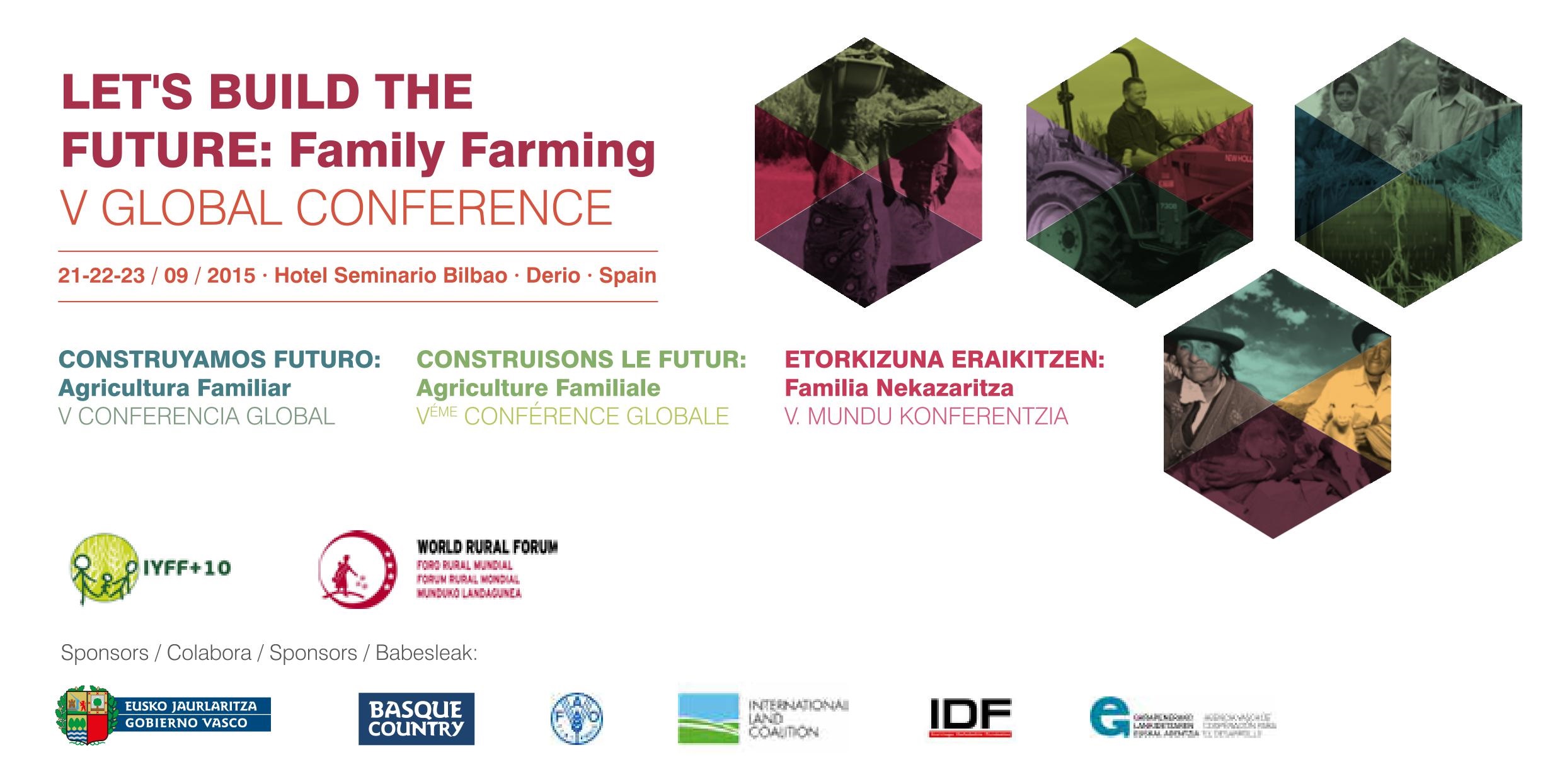 Gains in political commitment around Family Farming were one of the most notable results of International Year of Family Farming IYFF-2014. Not just because of reaping results in the form of numerous laws, programmes and other specific public policy improvements, but also because of the spirit of collaboration and understanding generated among different entities, institutions and organizations.Aimed precisely to continue promoting this global context of dialogue and collaboration, Bilbao (Basque Country, Spain) will host the fifth World Rural Forum (WRF) conference on 21, 22 and 23 September. The subtitle of the Conference was Let's Build the Future: Family Farming.
The representative of our association also participated as coordinator of the Hungarian National Committee. This conference aims to contribute in keeping Family Farming, smallholders, artisanal fishing, pastoralism and indigenous communities on the international agenda, as set out byIYFF+10. 
The meeting brought together representatives from a range of governments, agricultural organizations, international organizations (likeFAO and IFAD), National Family Farming Committees, rural development associations, NGOs and research centers.
Objectives of the Fifth Global Conference
– Discuss characterizations of Family Farming at international, regional and national levels.
– Identify the main results and impacts of Family Farming policies.
– Identify policy perspectives for Family Farming in the medium and long term.
– Promote networking among Family Farming organizations and research centres.
– Continue fostering National Family Farming Committee action.
– Establish the major baselines for starting to define global guidelines for public policies that protect Family Farming, with the participation of representatives from the main regional men and women family farmers' organizations on the 5 continents.
– In all instances, granting particular importance to both women farmers and youth.